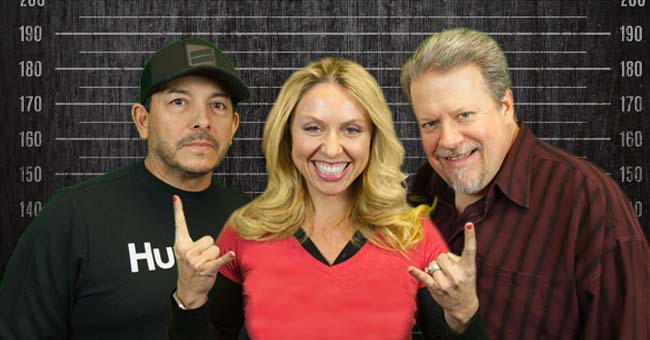 EMAIL FOXX & MACKENZIE
---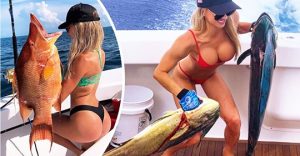 The 'World's Sexiest Angler'!!
Woman Implants Her Tesla Model 3's Valet Key Into Her Arm
Couple Who Quit Meth Together Share Before And After Images
Do NOT Go To The Bathroom During a Thunderstorm… The Toilet Might Explode!
Drunken Irish Baby makes Kenjamin laugh!
'Zombie' Chicken Breast 'Comes Back to Life and Crawls Off Plate'!
Cop Responded to a Noise Complaint and Wound Up Riding a Mechanical Bull!
Great White Shark Leaps From Water to Snatch Fish Off Line in Cape Cod Bay!
DISGUSTING…..Pest Controller Treats Home Covered In Bed-Bugs!
Video Shows Well Dressed Man in a Suit Getting Piggyback Ride From a Woman to Avoid Wet Shoes as Torrential Rain Floods NJ Subway
CAUGHT ON VIDEO: Bear Crawls Into Cabin Through An Open Window
Acapella Church Worship Groups Break Into Surprise Flash Mob Performances at Chick-fil-A's
Cookie Monster Sings 'Take Me Out to the Ballgame' at Chicago Cubs Game!
Dangerous DOG FOOD List! FDA Links 16 Dog Food Brands to Heart Disease.
Money-Making Idea: Makeup Artist Shares Sexy Semi-Nude Images of Herself, Makes $1,200 PER POST
A dad in Florida got "superman strength" after seeing his 1-and-a-half-year-old son heading toward the pool! Stunning video.
VGK draft list!
VGK 1ST PICK – PEYTON KREBS
VGK 2ND PICK – KAEDEN KORZACK
VGK 3RD PICK – PAVEL DOROFEYEV
VGK 4TH PICK – LAYTON AHAC
VGK 5TH PICK – RYDER DONOVAN
VGK 6TH PICK – ISAIAH SAVILLE
VGK 7TH PICK – MARCUS KALLIONKIELI
VGK 8TH PICK – MASON PRIMEAU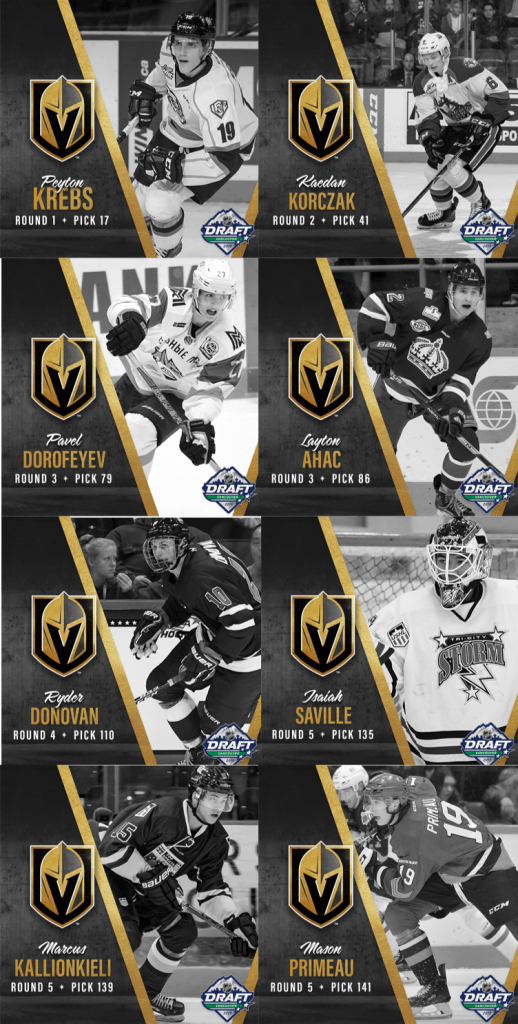 ---
"You need to be terrified of me too, bitch," Tyreek Hill said.
A Colonel Sanders bearskin rug? It's even creepier than you think.
Black Sabbath's Geezer Butler, Franky Perez, Billy Idol's Steve Stevens, and GNR's Matt Sorum… are Deadland Ritual! And we had 'em in the studio.
You CAN keep your smartphone location PRIVATE!
You can wear slippers that look like your pet!
Homeless man brings dead raccoon into a McDonald's!
Porch pirates foiled by high tech glitter bomb!
A treehouse with 64 diamond-shaped windows forming an 11,000-pound pinecone that dangles high in the trees is on the market for $150,000.
Some handy phone numbers, in case your home is hit by porch pirates!
Amazon: 888-280-4331
eBay: 866-961-9253
FedEx: 800-463-3339
USPS: 800-275-8777
NFL: Man Claims He was Brutally Attacked by Kareem Hunt Back in January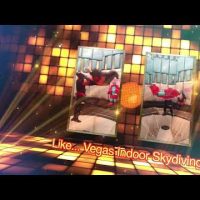 Man shoots buck with two heads. One had been dead for quite a while.
Porch Pirate uses USPS access key to enter gated neighborhood!
Deer Smashes Through Windshield Of Car In New Jersey and lands in back seat!
Do Not Drink Tide… Even If Its New Packaging Looks Just Like Boxed Wine!?!
You heard about the local sportscaster who was caught pleasuring himself at a slot machine inside a sports bar here in town? Well, he would LOVE this new bar!
Yves Saint Laurent just released a controversial new line of jewelry that includes a pair of penis earrings and a penis pendant necklace. Would YOU buy these??
Listen to FNM and "Party Like a Tourist," with Vegas Indoor Skydiving! Click the pic for a taste… an even cooler vid is soon to come!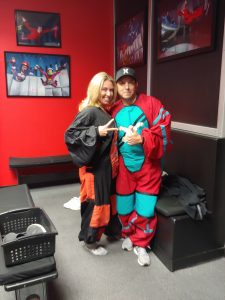 Couch Potato Ken wants your vote!
And so does Messy Steph MacKenzie!
Ken Johnson's just sick of all the political ads!
For all who asked: Our chat with Steve Sebelius, on Question 3.
Broncos rookie hazing haircuts!
If your pet ran away on the noisy and scary 4th of July, you MAY be able to get them back!
The Aston Martin FLYING car!! Bond, Superbond.
The BEST DAD EVER turns the backyard into Jurassic Park for his kid!!
Steph told us who she liked in a man, this morning. Virile, shirtless, rich & powerful… it's gotta be Putin! (Play the song below)