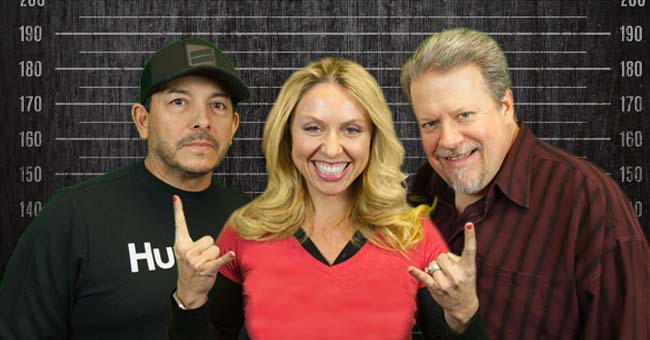 EMAIL FOXX & MACKENZIE
---
Some handy phone numbers, in case your home is hit by porch pirates!
Amazon: 888-280-4331
eBay: 866-961-9253
FedEx: 800-463-3339
USPS: 800-275-8777
NFL: Man Claims He was Brutally Attacked by Kareem Hunt Back in January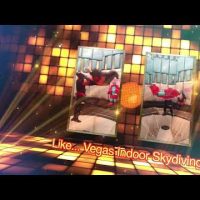 Man shoots buck with two heads. One had been dead for quite a while.
Porch Pirate uses USPS access key to enter gated neighborhood!
Deer Smashes Through Windshield Of Car In New Jersey and lands in back seat!
Do Not Drink Tide… Even If Its New Packaging Looks Just Like Boxed Wine!?!
You heard about the local sportscaster who was caught pleasuring himself at a slot machine inside a sports bar here in town? Well, he would LOVE this new bar!
Yves Saint Laurent just released a controversial new line of jewelry that includes a pair of penis earrings and a penis pendant necklace. Would YOU buy these??
Listen to FNM and "Party Like a Tourist," with Vegas Indoor Skydiving! Click the pic for a taste… an even cooler vid is soon to come!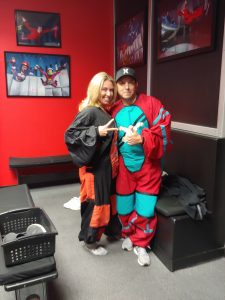 Couch Potato Ken wants your vote!
And so does Messy Steph MacKenzie!
Ken Johnson's just sick of all the political ads!
For all who asked: Our chat with Steve Sebelius, on Question 3.
Broncos rookie hazing haircuts!
If your pet ran away on the noisy and scary 4th of July, you MAY be able to get them back!
The Aston Martin FLYING car!! Bond, Superbond.
The BEST DAD EVER turns the backyard into Jurassic Park for his kid!!
Steph told us who she liked in a man, this morning. Virile, shirtless, rich & powerful… it's gotta be Putin! (Play the song below)