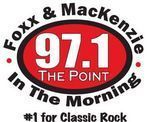 with Ken Johnson!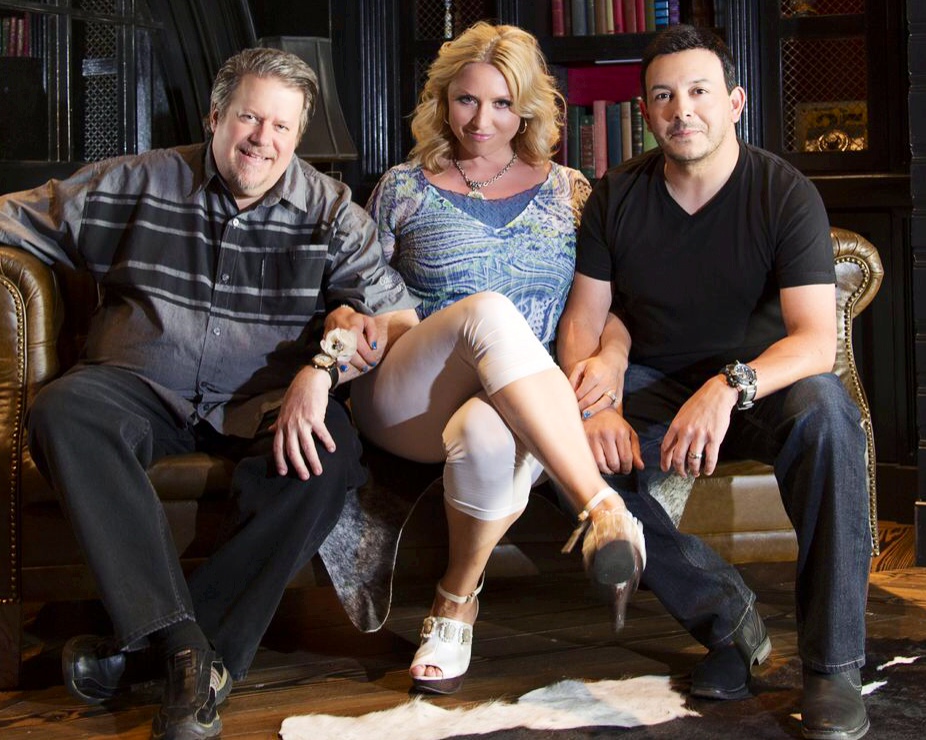 Photo courtesy of Shawn Hickey @ Bubble Gumm Photography www.bubblegumm.com
POINTLESS QUESTIONS       FNM'S BIG HITS           MIGHTY JOHN THE RECORD GUY    
PSYCHIC TITINA        EMAIL FNM          FACEBOOK
Here they are… the 2015 Superbowl commercials! This one is Kenjamin's favorite.
In Adam Lane Jr.'s case "MVP" stand for "Most Violent Pooper"!
Dude set his buddy's armpit hair on FIRE! While he was DRIVING!!
WTF WEDNESDAY! WTF is THIS???!!!
TASING pics?? Yeah, why not.
Steph gets CREAMED! VIDEO 1 VIDEO 2
Cheerleading squad suspended after Facebook photo shows girls faking pregnancy, flashing gang signs and mimicking guns…
AWESOME list… 33 little-known facts about TOYS!
FUNNY DRUNK LADY VIDEO AND PICS!
Cool or Creepy?
The Injured Police Officers fund has set up an account to help the families of slain Metro officers Alyn Beck and Igor Soldo. It's the Wells Fargo "Officer Down" account 6102. More info at helplasvegascops.com or call 702-380-2840.
Steve Perry jumps onstage for the first time in 19 years!!
Nevada: Come for some shallow fun, stay for the '80s hair bands and tattoo removal services! What Nevada (and all the other states) Google the most.
Film reviews so rarely take the form of songs. This one does…
We don't repost a lot of videos, but this cat is a genuine HERO! They normally aren't, you know.
Cinco deMayo is a big party weekend… don't let THIS happen to YOU!!
Easter this year falls on another holiday… 4-20!
Here's our commemoration of this auspicious meeting of the occasions.
"Here Comes Stoner POTtentail"
FINALLY… the musical tribute that someone as awesome as Steph MacKenzie deserves. Stevie, this one is from the heart.
If you're married (and you value that marriage), you know there are some things that are just not worth telling your spouse. They don't need to know about the growing number of candy wrappers you've been accumulating under the driver's seat (right, Steph?).
But some secrets are a little more heinous. That's where "Whisper" comes in. These confessions are from Whisper, a free mobile app that allows users to share secrets anonymously.
Here's a couple:
* My wife doesn't know I made adult films to help fund our wedding
* My husband doesn't know that I waste like $150 a week on shoes and
hide them under my bed
* My wife doesn't know I smoke a joint every night when she goes to bed
* I've stolen nearly everything we own, but my husband doesn't know
THIS 3-Year-Old just wants a damn cupcake!!!
This 3-Year-Old is NOT Happy About Turning 4 Tomorrow! (Just imagine what Steph's last day as a 39-year-old is going to be like…)
Brittney Cason is a sports reporter… who was ALMOST sold into sex slavery! Chilling story.
WOW! No WONDER nobody can find that plane! Check this footage..
So, ya know Crack Elmo and those other stinky costumed characters who take a pic with you on the street, then chase you down for some money? Well, they've got a song now.
A comedian with a New York City taxi license pranked customers by surprising them with a python.
Recently in Lahore, Pakistan, a local martial artist attempted a world record for cracking the most amounts of walnuts with his head in one minute…
Showgirls fighting on the strip?? THAT couldn't happen…
Do YOU think Steph brushed
her hair this morning??
SCARY!! And hilarious… Chucky pops out of a bus stop ad!
Man Tapes Firecrackers To Lips, Lights Them, Because Why Not?
Doctors in China have successfully reattached a man's severed hand after it was attached to his ankle for a month!
New Kardashian nipples surface, as Kendall Jenner turns 18.
Idiot Buffalo Bills fan falls from upper deck onto other fan!
This is a VERY arTITstic Halloween costume!!
Throwback Thursday! Young Steph and her little brother Tori.
For FNM fans, our Halloween tribute to Steph and her most embarrASSing moment…
For all my Hallopeeps, a long-time favorite (of mine, anyway)… "Fronkensteen"! Enjoy. – Kenjamin
Danica Patrick cusses up a storm on the race car radio.
Dodger Stadium upside this dude's head!
Steph LOVES them Broncs!
BIG is beautiful? Um… No.
Sure. Go ahead and hit my kid.
HEY! KIDS!… DON'T CELEBRATE BEFORE THE GAME IS OVER!
A truck decal of a tied up girl… funny or not?
25 celebrities when they were young.
WATCH FORMER NFL PLAYER RONNIE LOTT FALL OFF A TV SET DURING A LIVE SHOW!
Record-breaking GATORS!!!
What the Hell is with Lebron's toes?!
Ha ha… in your face, Coop! "School's BACK!"
A tribute to our fave drunk Partridge!
"Come On Get Hammered!"
90+ MPH pitch plunks Jason Heyward in jaw!
Naked breast-feeding yoga mom feeds upside down!
Manning Brothers' Football Rap Video Is Internet Gold
The Arizona Cardinals cheerleader who commanded a platoon during a 16-month tour of Iraq and now gets goosebumps at the national anthem before NFL games
Steph's boobs… FABULOUS.
Jay Leno – Tonight Show Bloopers – some funny stuff here!
All-out brawl? It's ON at Chuck E. Cheese…
Eat that salad, Jenny McCarthy… OMG… Now TOSS it!!!
Westgate Flamingo Bay Resort is offering a complimentary 2 week stay for families affected by the Carpenter Fire. Call 251-3435.
The Cleveland kidnapping victims say "Thanks!"
A California house painter has been awarded $58 million by a jury after a beating at a bar left him with half his skull permanently bashed in.
In this heat especially, cats have the same need for vitamins, minerals and electrolytes that active humans do. That's why there's all-new Pussy Juice! The sports drink for the active cat.
This one's for you, T. Dead at 51
Ten surprising things men miss about being single.
Caught on video: ORCA SNATCH!
The 30 Hottest female tennis players of all time!
Unbelievable… 14YO girl SHREDS Van Halen!
Outraged Woman Pours Beer On Husband At Cubs Game!
A hunter in Texas has bagged the largest alligator ever certified in the state!
An actual live recording of Steph's drunken evening at Tivoli Village's Pizza Lounge last night!
Iguanas vs kitteh… on a slippery hardwood floor!
The inspiring slightly gay shadow dancers that made Steph cry.
Manti Teo's fake GF makes Maxim's list!
Los Angeles Angels pitcher C.J. Wilson just got engaged to hot Brazillion supermodel Lisalla Montenegro. Hominahominahomina…
Don is now Dawn, but still looks like Dung.
Matt Kemp is tha MAN!
Cleveland Charles Ramsey gets his song! "Dead Giveaway"
A 2 mile ride on the hood of a hit-and-run car!
We'd like to welcome a new sponsor to the show…
Women's underwear for guys? Hell no.
Is THIS a penis on Mars??
North Dakota news anchor begins his first (and last) newscast with the F-Bomb! (Caution: NSFW)
Awesome redition of the National Anthem, by Boston Bruins crowd.
Scary Texas fertilizer plant explosion captured on video!
It's called the condom challenge. It's dangerous and you probably shouldn't even watch this.
For a list of tax day freebies and other deals, click here.
Ladies and Gentlemen… the BUTT SHELF LADY!
Topless women reading books in the park? Why the hell not. (NSFW)
Way to go, fella! Man lets his GF take a ball to the face…
Click on this only if you dare… close-up photo of the Kevin Ware injury. EEK.
It's hard to watch, but CBS isn't gonna show it any more. Here's the Theisman-bad injury of Louisville's Kevin Ware.
The son of gay-hate church leader Fred Phelps was attacked live on TV by an obese naked man who sat on him and shouted 'who's your daddy now?'
Mmm… Cowboy cheerleader bikini fitting…
An Alaska man who has been selling ad space on his face back since 2007 now says it might have been a mistake…
A Miami couple say they feared for their lives when a drunken Desmond Bryant tried to break door their down.
Could it be time to reconsider the whole