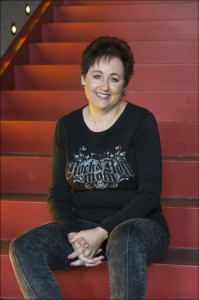 Born in Michigan, Gretchen has also lived in Ohio, West Virginia, Oregon, Louisiana and California.
Gretchen has lived in Las Vegas since 1996. She started her radio career in southern Ca. where she attended Los Angeles Broadcasters in Hollywood. She worked in radio in Dayton and Columbus Ohio and was hired at 97.1 The Point in 2004.
Her hobbies include acting, gardening,exercising, reading, volunteering, water skiing and just about any outdoor activity. She has two children and one cat.
Some fun facts you may not know about Gretchen:
She needs some form of white noise to sleep
She can operate a pallet jack
She was in Ghost Adventures
Grew up without television
Played clarinet in marching band