D.J. Allen, President of Xs & Os of Success (has been involved with the event since the beginning)
Alex, Two-time prostate cancer survivor (treated by Comprehensive Cancer Centers)
Jon Bilstein,  CEO of Comprehensive Cancer Centers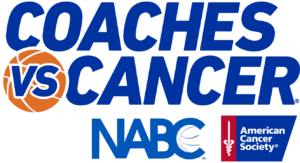 Coaches vs. Cancer is a partnership between the American Cancer Society and the National Association of Basketball Coaches.
The 13th Annual Coaches vs. Cancer Las Vegas Golf Classic presented by Sanford Health and hosted by MGM Resorts International will take place August 9-11, 2020. The event has not only grown into a signature event for Coaches vs. Cancer but also one of the largest annual events supporting the American Cancer Society. The Classic has raised nearly $6 million net throughout its history to help the American Cancer Society advance their game plan to save lives, celebrate lives, and lead the fight for a world without cancer.
The event brings together college basketball coaches and business leaders from around the nation with more than 50 foursomes participating this year.
July 26, 2020 Coaches vs. Cancer
Neon & Beyond