Felicia Lindquist – Senior Director of Public Operations and Guest Experience at The Mob Museum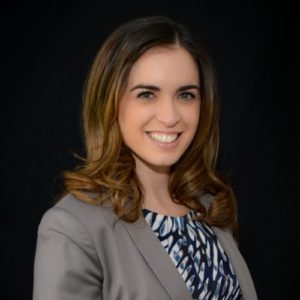 The Mob Museum is a 501(c)3 non-profit organization with a mission to advance the public's understanding of organized crime's history and impact on American society.
The Mob Museum now produces its own hand sanitizer that is made in house. The house-made liquid hand sanitizer is produced with 80 percent denatured alcohol and mixed in the Museum's distillery located in The Underground, the Prohibition history exhibition in the basement floor of the Museum. The Museum's distillery team salvages portions of the unappealingly flavored cuts of the moonshine, otherwise known as the "heads" and "tails," and incorporates them into an FDA-approved formula.
The Mob now offers a virtual summer camp. "Operation Summer Camp" is a live, Museum educator-directed virtual program offered as daily, 3-hour Zoom sessions plus additional activities to be completed at the campers' leisure. Campers' days will include icebreaker activities, small-group sessions, videos, light physical activity, experiments, special guest experts as well as self-motivated activities designed to be completed throughout the week. The in-house hand sanitizer is given to each guest upon arrival. Due to the COVID-19 pandemic, the Museum realized it was well-positioned to help satisfy the overwhelming demand for hand sanitizer for their employees and guests.  All individuals will be required to wear face masks. Guests may also opt for complimentary gloves and the use of a stylus for manipulating touchscreens.
We will employ a wellness check process for all individuals entering the building to reduce the likelihood of preventable exposure. This will include temperature checks with no-contact scanners for all employees, volunteers, vendors, and guests.
July 19, 2020 The Mob Museum
Neon & Beyond