Maya Smith – Executive Director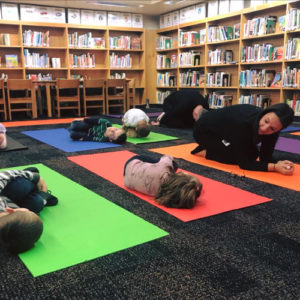 Born This Way Foundation, co-founded and led by Lady Gaga and her mother, Cynthia Germanotta, supports the mental health of young people and works with them to create a kinder and braver world. Through high impact programming, youth led conversations and strategic, cross-sectoral partnerships, we aim to make kindness cool, validate the emotions of young people, and eliminate the stigma surrounding mental health.
For the past two years, our team at Born This Way Foundation has immersed itself in the Las Vegas community supporting local nonprofits, convening youth leaders, and partnering with organizations like Find Your Anchor and the National Council for Behavioral Health to bring more mental wellness resources to this resilient city.
My heart breaks each time I hear from someone whose life has been upended by suicide, and when we lost my father-in-law twelve years ago, I didn't yet know that his "I love you" text could be goodbye, but I do now. I want to tell young people and those who are struggling that you are not alone, you matter, we need you here, and resources are available for support, including on our website at BornThisWay.Foundation
Please visit PleaseStay.us and take the #PleaseStayPledge to connect with evidence-based self-care tips and resources to support your mental wellness.
We also have a platform made for young people by young people called Channelkindness.org. It is a safe space for young people to tell their stories of kindness, resilience, and community. I like to call it "the kindest place on the internet." If you're ever inspired to share your own story or are in need of a little kindness boost, it's a great place to start.
February 7, 2021 Born This Way Foundation
Neon & Beyond