Jennifer Walsh – Coordinator of Power Of Purple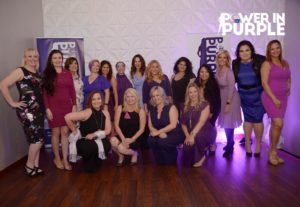 August wraps up the PIP campaign and we discussed all the fun events and ways for people to get involved and what has been going on with the ACS.
Tammy Taliaferro
She shared her experience with families members who have been affected with cancer and why she supports the cause. She also discussed the importance of the mind body connection, while going through cancer and the pandemic, and why yoga is so good for you.
Zen City Yoga
August 2, 2020 Power in Purple of Las Vegas
Neon & Beyond