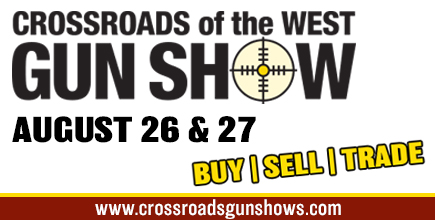 Register for your chance to win a pair of VIP tickets for the Crossroads of the West Gun Show AND $100 to Pizza My Dear!
There are thousands of deals on new and used guns, wholesale ammo, gun safes, knives and swords, scopes, surplus items, hunting and reloading equipment, and more! Hundreds of dealers offering the best prices on all items.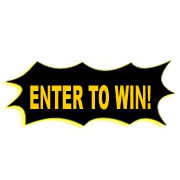 There's something for everyone at the Crossroads of the West Gun Shows and Sale at the Cashman Center, August 26 – 27
Come early and stay all day to see it all.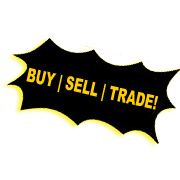 NOTE: YOUR INFORMATION ON THIS FORM WILL BE SHARED WITH CROSSROADS OF THE WEST GUN SHOW.
TO AVOID THE TICKET LINES CLICK HERE TO BUY TICKETS ON LINE. You must be a Nevada resident to win and must be 21+. For more information visit www.crossroadsgunshows.com
CROSSROADS OF THE WEST ON-LINE RULES – KXPT
DO YOU WANT TO WIN $100 TO PIZZA MY DEAR AND A PAIR OF TICKETS TO THE CROSSROADS OF THE WEST GUN SHOW ON SATURDAY AND SUNDAY, August 26 and August 27 AT CASHMAN CENTER? YOU CAN ENTER TO WIN AT POINT97.COM. YOU MUST BE A CLARK COUNTY RESIDENTS 21 YEARS OF AGE OR OLDER WITH VALID NEVADA STATE OR GOVERNMENT ISSUED PICTURE ID. YOU WILL BE INSTRUCTED TO COMPLETELY FILL OUT AN ON-LINE REGISTRATION FORM BEFORE THE LISTED END DATE AND TIME.  WINNERS WILL BE CHOSEN AT RANDOM AND WINNER WILL BE NOTIFIED BY PHONE AND / OR ELECTRONIC MAIL (E-MAIL).  TOTAL VAULE OF THE GRAND PRIZE IS APPROXIMATELY $130.00.  ALL CONTESTANTS GIVE LOTUS BROADCASTING PERMISSION TO USE THEIR NAME AND LIKENESS FOR PROMOTIONAL PURPOSES ONLY, BY ENTERING THE CONTEST.  PRIZES ARE NOT TRANSFERABLE AND CANNOT BE TRADED OR REDEEMED FOR CASH. EMPLOYEES AND IMMEDIATE FAMILIES OF LOTUS BROADCASTING, ALL PARTICIPATING SPONSORS AND ANY NEVADA RADIO STATIONS ARE NOT ELIGIBLE FOR THESE PROMOTIONS.  NO PURCHASE NECESSARY TO ENTER